PharmaLink is a nationwide provider of software solutions for hospitals, physicians, and other medical professions. Our core service is a turnkey medication dispensing solution that enables providers to dispense medications at the point of care rather than sending patients to a traditional pharmacy. Dispensing medications with PharmaLink creates a new revenue stream, increases patient medication compliance, and improves patient satisfaction by providing medications conveniently, confidentially, and cost effectively.
PharmaLink also offers a number of solutions that are complementary to medication dispensing, including mail order prescriptions, workers' comp claim billing, inventory and membership management software, payment processing, medication sample management and more. These solutions are all provided in one seamless, easy-to-use interface.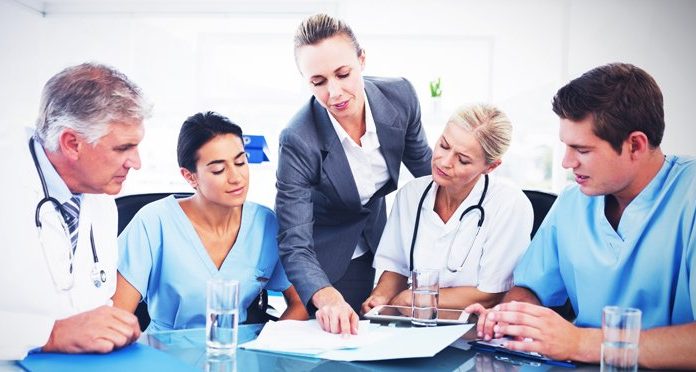 No matter what type of practice or clinic you operate or how you collect payment
(or reimbursement) for medications, PharmaLink has a comprehensive dispensing solution that
will meet the specific needs of your practice, providers, and patients.
PharmaLink's comprehensive physician medication dispensing platform includes a variety of
unique features that ensure our customers operate the most seamless, successful,
compliant, and profitable in-office medication dispensing programs possible. We pride
ourselves on making dispensing easy for our customers, removing obstacles to setting up
and operating a dispensing program, and seamlessly delivering a win-win proposition for
providers and patients alike.
Markets
Dispensing medications at the point of care is a valuable service to provide to patients across a wide variety of practice areas and markets, each of which have unique considerations for providers and patients. PharmaLink will work with you to develop and maintain a medication dispensing program that achieves your objectives, taking into careful consideration the unique aspects of your practice area. PharmaLink's physician dispensing solutions have allowed customers to set up successful and profitable dispensing programs across the following practice areas, among others.
Learn the basics of point-of-care physician medication dispensing, including the benefits for
providers and patients and dispensing regulations by state.